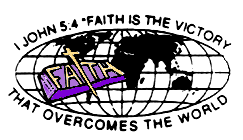 Victorious Life Church

Children's Programs
The children's church sanctuary is now completed. Praise God ! The children love their new sanctuary and the big overhead screen that they have their lesson plan on. The Children have classes every Sunday morning and Wednesday nights. Come join our kids as the learn about the Lord Jesus and have some play time also.
---
Attention: Children
Keep your eye on this page for up-coming events.
Statement Of Faith
Current Events
Children's Activities
Missions & Outreaches
Newsletter
Our Pastors
Pastor's Message
Prayer Request
Services
Web Links
Youth Ministry
Aerial Views
E-Mail Us!
Books & Tapes