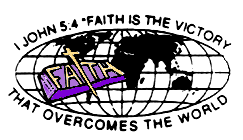 Victorious Life Church
NEWS
---
The Church Celebrates it's 26th year Anniversary in June 2008
---
---
Remember to keep listening to your tapes
"Faith Comes by Hearing"
---
---
The new offices and children's church are now completed praise God. Come by and visit as Victorious Life Expands to do God's will!
---
---
Statement Of Faith
Current Events
Children's Activities
Missions & Outreaches
Newsletter
Our Pastors
Pastor's Message
Prayer Request
Services
Web Links
Youth Ministry
Aerial Views
E-Mail Us!
Books & Tapes