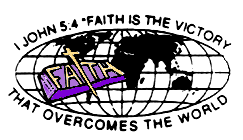 Victorious Life Church

--- Youth Ministry ---
Jason and Gina Mize are our youth ministers. They are really on fire for the Lord and love working with the youth. If you are in the 6th-12th grades they would encourage you to come be a part of the VLC youth group.
---
---
See below for some great links to other Christian web sites and the schedule of events for the youth of Victorious Life Church!

For example, this page links you to other Christian and wholesome sites on the Internet. Sites included are appropriate for children and youth and are devotional, educational, or just plain fun.
---
Statement Of Faith Current Events Children's Activities Missions & Outreaches Newsletter Books & Tapes
Our Pastors Pastor's Message Prayer Request Services Web Links Youth Ministry Aerial Views E-Mail Us!